4th Cambridge Information & Intellectual Property Meeting (CIIPM)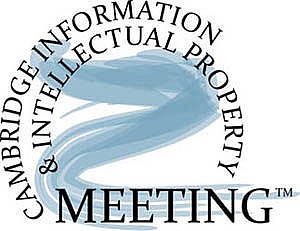 Wednesday, 3rd July 2019, Homerton College Conference Centre, Cambridge, CB2 8PH
1pm lunch, 2pm start – 7pm
The fourth CIIPM annual meeting will take place on Wednesday 3rd July 2019. The theme for this year's event is  'IP and Information Ecosystems'.Details of speakers and how to take advantage of the early-bird registration fee are available on the CIIPM Website. Please see the CIIPM Annual Meeting page for more information.
CIIPM Training Classes in 2019, Homerton College Conference Centre, Cambridge
On 6th March 2019 we have two half-day training classes: IP & Commercialisation (a.m.) and Core Patent Search Skills (p.m.). These are followed the next day with Commercial Patent Search And Analysis (a.m.) and Freedom to Operate Search & Analysis (p.m.).
A full list of CIIPM training classes along with details of each course contents and a link registration can be found on the CIIPM Training page.