5th Cambridge Information & Intellectual Property Meeting (CIIPM)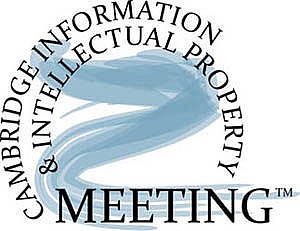 Wednesday, 2nd December 2020, Homerton College Conference Centre, Cambridge, CB2 8PH
1pm lunch, 2pm start – 7pm
The fifth CIIPM annual meeting will take place on Wednesday 2nd December 2020. Details of speakers and how to take advantage of the early-bird registration fee will be available shortly. Please see the CIIPM Annual Meeting page for more information including details of past CIIPM meetings.
CIIPM Training Classes in 2020-21, both at Homerton College Conference Centre, Cambridge, and now available as online training modules by request
A full list of CIIPM training classes along with details of each course contents and a link registration can be found on the CIIPM Training page.