Summary
Business-focused, highly skilled search and information consultant with over 30 years experience in patent information, chemical and life science industries
Delivery of high value-add reports complete with detailed relevancy analysis e.g. for patentability, freedom-to-operate, validity and infringement queries, to time
A wide range of experience working with patent attorneys, business managers and scientists in search and analysis work and the provision of information including for due diligence, market analyses, and other exercises
Recognised in the industry as an expert in Markush structure searching, additional expertise in target/sequence searching
Experience in the use of internet search and status tools including STN, PatBase, PatSeer, Orbit.com, Embase.com, Clarivate Analytics Cortellis, Clarivate Analytics Integrity, Esp@cenet, USPTO PAIR, WIPO Patentscope IPDL, EPO Registers, and various National Patent Office Registers and regulatory and information resources
Employment
Present Founder and Director, Patent Search & Information Management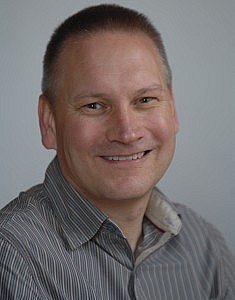 Stuart founded Patent Search & Information Management in February 2013, a patent, scientific and technical information service providing professional patent, literature and competitive intelligence searching, patent formalities management, and information management advice.
2003 – 2013 Head of Information, Astex Pharmaceuticals
A wide range of experience working as part of a team with Astex patent attorneys and working alongside Astex scientists and business managers. Delivery of a comprehensive information service including provision of high value-add search and analysis patent and scientific literature reports for patentability, freedom-to-operate, validity and infringement queries; the analysis of third party pipelines, competitor organisations, and third party IP portfolios; patent monitoring; maintenance of IPSS Patents & Trademarks docketing and document management database; staff training and information support to scientific staff; problem solving and answering everyday IP questions.
1999 – 2003 Royal Society of Chemistry
Provision of training and customer support for the STN suite of patent, scientific and technical information databases, including public and on-site training, preparation and marketing of events such as Biotechnology and Patent Forums.
1986 – 1999 Derwent Information
Various roles in patent information and online searching including Manager of Derwent Patent Search Service, Customised Services and Chemical Indexer.
Qualifications
Qualified Patent Information Professional (QPIP)
Certificate in Patent Administration, CIPA, London
Masters Degree in Business Administration (MBA), Open University Business School
Fellow of the Royal Society of Chemistry (FRSC)
BSc Polymer Chemistry, London Metropolitan University
Professional Membership and Activity